This Week @ Refuge 9/3/2017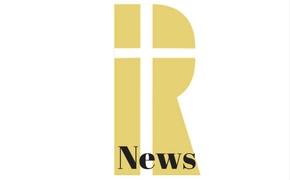 THIS WEEK AT REFUGE
Week of September 3rd – Sept 9th
Ministry Highlights:
Guardians of the city, come out this Thursday evening at 7pm for a Refuge work day! We'll be laying carpet in the sanctuary, so dress accordingly.
With all that has taken place in Houston and surrounding areas with the devastation of Hurricane Harvey, we are asking that the Refuge family get involved in a 3-pronged strategy for us to respond to our brothers and sisters in need.

Pray for those individuals, families, churches, and businesses that have had their lives upended by this storm. Pray for peace in their minds, and a swift recovery in every way (spiritually, emotionally, financially, etc.)
With all the efforts that are going on to help, I am asking that each of us would give a $10 donation to the Red Cross by texting "HARVEY" TO 90999 or call the Red Cross at 1-800-RED-CROSS, or by going online to www.redcross.org/donate/donation.
We are joining in with the rest of our Homestead community to fill a 53' trailer that will take collected items from us to those affected in Houston. Please bring CLEAN, new (or gently-used) underwear, socks, clothing, diapers, baby formula, toiletries, and hygiene products to the Celebrity Rehab and Medical Center in Homestead (50 NW 15th St., Suite 101) Tuesday-Friday, 9a - 6pm.
Thanks in advance for being generous like our Savior!
Calling all married couples! Join us for "One Night Stand," a Your Marriage Matters Network event featuring Bishop John & Lady Sonjanique Guns, this Friday, September 8th at 7pm! This event is open to all couples at no cost!
Our next All Volunteer meeting will be this Saturday, September 9th at 10am. This is a mandatory meeting for all partners currently serving or interested in serving on any of our ministry teams. Join us as we strive to serve in excellence!
Announcements:
The church office will be closed tomorrow, September 4th, in observance of Labor Day.
Registration for the "I Still Do" marriage retreat will remain open until September 15th. The cost is $195 per couple, which includes the cost of registration and the hotel! The conference

Begins Friday, October 7th at noon.
Includes a date night on Friday evening
Includes breakout sessions on finding the purpose of your marriage, improving your communication, and working through rough patches.
Click here to register before September 15th
The next Inside the City experience will be on Saturday, September 23rd at 10am. This class is required for all of those who desire to be partners here at Refuge. Sign up here.
Here's to another week of being #AboutThatLife