This Week @ Refuge 9/23/2018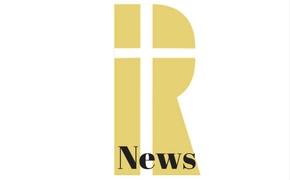 Next Steps: Spreading the Word | Tuesday, Sept 25 | 7:30pm
To learn more about evangelism, join us for the third week of this next steps course. You can sign up here.
Kingdom Seekers Bible Study | Wednesday, Sept 26 | 7:30pm
Join us for our midweek Bible Study as we dig further in and deeper down!
Unity Service | Sunday, Sept 30 | 10:30am
No 9:30 & noon services. Caribbean potluck to follow service.
Pressing into His Presence | Sunday, Sept 30 | 5pm
Join us for prayer and worship on September 30th at 5pm. We'll also be baptizing new believers! If you'd like to be baptized, let us know here.
Around the Corner
Budgeting and Finances: Kingdom Seekers will be all about Kingdom Finances in the month of October. You'll also have the chance to sit down with an adviser for personal budgeting counseling every Monday and Thursday in October. To reserve your appointment, email the church at
I STILL Do Marriage Retreat in West Palm Beach. Registration is available here for $295 per couple (includes conference fees and 1 night at the Embassy Suites West Palm Beach Central).
Baby Dedication: Our next baby dedication will be on October 21. You can sign up here.
iTeam Intro Course: If you'd like to join the iTeam (intercessory prayer), join us for a prerequisite class on October 29 and 7:30pm. Click here to register.