This Week @ Refuge 9/2/2018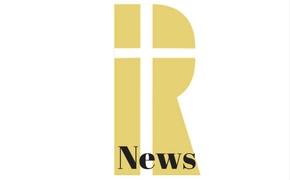 Monday, September 3| Labor Day
The church office will be closed.
This is the last day for Early Bird registration for the I STILL Do 2018 retreat at $265 per couple. Starting Tuesday, the price goes up to $295. You can register here.
Marriage Community Group | Tuesday, Sept 4 | 7pm
All married couples are invited to a meet & greet at the home of Deacon & Deaconess Hall. Contact the church office for info.
Kingdom Seekers Bible Study | Wednesday, Sept 5 | 7:30pm
Join us for our midweek Bible Study as we dig further in and deeper down!
Around the Corner
Next Steps: Spreading the Word: Starting on September 11 at 7:30pm, join us for a class on evangelism! Sign up here.
Inside the City: Join us for our new partner orientation on September 15 at 10am. Click here to register.
Church Outreach: Join us on Septembet 22nd for a beautification of Laura C. Saunders Elementary.
Pressing into His Presence: Join us for prayer and worship on September 30th at 5pm. We'll also be baptizing new believers! If you'd like to be baptized, let us know here.
I STILL Do Marriage Retreat in West Palm Beach. Early Bird Registration is $265 per couple (includes conference fees and 1 night at the Embassy Suites West Palm Beach Central) by Labor Day (September 3rd). Registration cna be found here.
iTeam Intro Course: If you'd like to join the iTeam (intercessory prayer), join us for a prerequisite class on October 29 and 7:30pm. Click here to register.