This Week @ Refuge 8/6/2017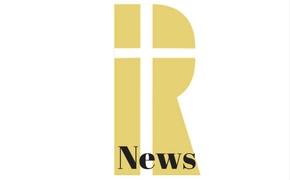 THIS WEEK AT REFUGE
Week of August 6th – August 12th
Ministry Highlights:
Parents, join us this. Saturday, August 12th at 10am for our first ever Parent Empowerment Expo! Experts will provide us with tools to assist with understanding the public school system, assistance in tutoring, and behavioral counseling for our children. We'll discuss these topics along with other powerful presentations about the challenges our children face, such as drugs, gangs, and human trafficking.
Early bird registration for the Marriage Retreat in West Palm beach opens next Sunday, August 13th! The cost is $165 per couple, which includes the cost of registration and the hotel! The conference

Begins Friday, October 7th at noon.
Includes a date night on Friday evening
Includes breakout sessions on finding the purpose of your marriage, improving your communication, and working through rough patches.
After August 30th, the registration fee goes up to $195 per couple.
We'd also like to see all our married couples join us for "One Night Stand," a Your Marriage Matters Network event featuring Bishop John & Lady Sonjanique Guns, on September 8th at 7pm! You won't want to miss this event, so mark your calendars!
Announcements:
Want to represent Refuge on the road? We now have Refuge car magnets available for sale at the media center! Stop by and select one of our three options, ranging from $5-15!
This October 13-15, we'll be celebrating pastoral appreciation. You'll want to be there, as Pastor Upton thanks us for supporting him during his doctoral process. Mark your calendars!
Sign up to receive text message updates about the Refuge Church to make sure you're in the know! To join our text list, click here.