This Week @ Refuge 8/27/2017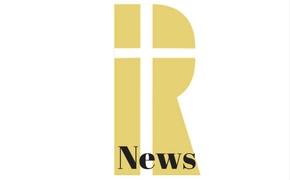 THIS WEEK AT REFUGE
Week of August 27th – September 2nd
Ministry Highlights:
Early bird registration for the Marriage Retreat in West Palm Beach ends this Thursday! The cost is $165 per couple until August 31st, which includes the cost of registration and the hotel! Starting on Friday, registration goes up to $195. The conference:


Begins Friday, October 7th at noon.
Includes a date night on Friday evening
Includes breakout sessions on finding the purpose of your marriage, improving your communication, and working through rough patches.
After August 31st, the registration fee goes up to $195 per couple.
You can click here to register and secure your spot at the I STILL Do marriage retreat! (If you do not have a CityLink account, you will need to sign up for one in order to register.)
We'd also like to see all our married couples join us for "One Night Stand," a Your Marriage Matters Network event featuring Bishop John & Lady Sonjanique Guns, on September 8th at 7pm! You won't want to miss this event, so mark your calendars!
Our next All Volunteer meeting will be on Saturday, September 9th at 10am. This is a mandatory meeting for all partners currently serving or interested in serving on any of our ministry teams. Join us as we strive to serve in excellence!
The City Café will be closed this Wednesday. The doors of the church will open at 7pm for Kingdom Seekers Bible Study.
Announcements:
The next Inside the City experience will be on Saturday, September 23rd at 10am. This class is required for all of those who desire to be partners here at Refuge. Click here to register.
Sign up to receive text message updates about the Refuge Church to make sure you're in the know! To join our text list, click here.