This Week @ Refuge 8/19/2018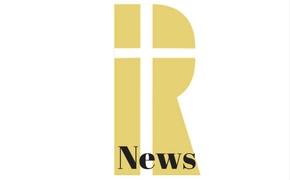 Spiritual Guidance | Monday & Wednesday | 5:30-7:00pm
To come and work with one of our trained volunteers, contact the church office at (305)233-9547 or
Next Steps: Prayer | Tuesday, August 21 | 7:30pm
Interested in studying what Jesus had to say about prayer and improving your own prayer life? Come to the final week of our Next Steps course. Sign up here.
Kingdom Seekers Bible Study | Wednesday, August 22 | 7:30pm
Join us for our midweek Bible Study as we dig further in and deeper down!
Around the Corner
Reach Workshop: August 24 (at 7pm) - August 25 (at 9:30am) Evangelism workshop, ($10 admission charge for food) at Community Christian Church in Miami Gardens.
Church Outreach: Join us on Septembet 22nd for a beautification of Laura C. Saunders Elementary.
I STILL Do Marriage Retreat in West Palm Beach. Early Bird Registration is $265 per couple (includes conference fees and 1 night at the Embassy Suites West Palm Beach Central) by Labor Day (September 3rd). Registration here.