This Week @ Refuge 2/4/2018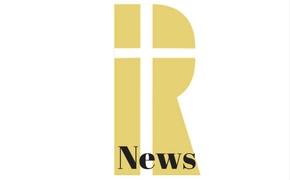 Spiritual Guidance | Monday & Wednesday | 5:30 – 7:00pm
*By appointment
To come and work with one of our trained volunteers, contact the church office at (305)233-9547 or
Next Steps | Tuesday, February 6th | 7:30 - 8:30pm
The final week of our "Discovering Your Spiritual Gifts" next steps course.
Kingdom Seekers | Wednesday, February 7th | 7:30pm
Our midweek Bible study gives us a chance to go further in and deeper down with God's word.
Around the Corner
Giving Statements are available through the Givelify mobile app and/or your myRefuge account during this tax preparation season. Click

here

for more info.

New Community Groups launching this month!

Guardians of the City (Men's)
Women of Wisdom
Young Adults (18-34)
Married Couples
Sign up through myRefuge (click the link and select "find a group").
February 14th: No Kingdom Seekers Bible Study on Valentine's Day
February 16th: Single Ladies Conversation at 7:30pm
February 19th: Church office closed in observance of Presidents' Day
February 24th: Inside the City Experience at 10:00am. Click here to register.