This Week @ Refuge 12/24/2017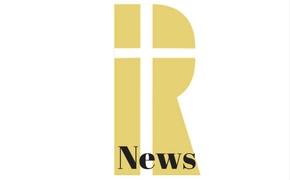 Church Office Closed
The church office is closed for the Christmas Holiday season, and will reopen on January 8th. There will be no Kingdom Seekers during this time.
NO Kingdom Seekers Bible Study | Wednesday| 7:30pm
Our next Kingdom Seekers Bible Study will be on January 10, 2018
Worship Service | Sunday, December 31st | 9:30 & 11:45am
Our last Sunday Services of 2017 will proceed as scheduled. The following Sunday (January 7), we'll be moving the 11:45 AM Service to noon!
Watchnight | Sunday, December 31st | 10:00pm
This year, we'll be bringing in the New Year by Pressing into His Presence. Come celebrate the Lord as we baptize new believers, pray, and worship together!
Around the Corner
January 3rd: No Kingdom Seekers Bible Study
January 7th: Dream Big series begins.
January 7th: Power Hour: 11:45am service becomes 12pm service beginning in 2018!
January 7th-27th: 21 Day Corporate Fast
January 9th: Next Steps: Discovering Your Spiritual Gifts begins. Sign up

here

.
January 13th: Inside the City experience at 10am. Sign up here.
January 2018: New Community Groups launching:

Guardians of the City (Men's)
Women of Wisdom
Young Adults (18-34)
Married Couples
Sign up through myRefuge (click the link and select "find a group").