This Week @ Refuge 10/29/2017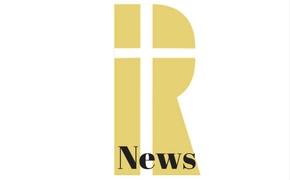 THIS WEEK AT REFUGE
Week of October 29th – November 4th
Ministry Highlights:
Pressing into His Presence: Join us for an evening of worship and prayer today, Sunday, October 29th at 5 pm right here at the Refuge Church!
Connections Potluck Brunch: Calling all connections volunteers (including the hosts, welcome team & ambassadors, security/parking team). There will be a potluck fellowship this Saturday at 10am with a short meeting to follow.
Fall Back: Remember that daylight saving time ends Next Sunday! Be sure to set your clocks back one hour before you go to bed on Saturday.
Church Outing: Next Sunday, November 5th at 4 pm, we'll be celebrating the Lord's work with our brothers and sisters at the Mt. Nebo Missionary Baptist Church, located at

6075 SW 64th St, South Miami, FL 33143

.
Announcements:
Hurricane Maria Relief: Please continue to bring in water, clothing, and the other necessary donations for our hurricane relief efforts. You can drop off items during our office hours (10 AM -2 PM) Monday – Thursday, or on Sunday mornings and Wednesday evenings.

Kingdom Seekers: Join us for Kingdom Seekers Bible Study this Wednesday at 7:30 PM.
The Crucible: Guardians of the City, we've been the invited guests of the Fusion Church's annual men's retreat on Saturday, November 11th from 4-9pm. There will be a $20 registration cost and more details as the date approaches. If you would like to reserve your spot, click here.
Veterans' Day: We are inviting all veterans to an appreciation breakfast on Sunday, November 12th at 8:30 AM (before first service). If you'd like to attend, please RSVP by clicking

here

.
"Basket of Thanks" Outreach: On Saturday, November 18th at 10am, we'll be showing appreciation to the first responders in our community by writing thank you notes and providing basic supplies.
Kingdom Seekers Outing: In lieu of Bible Study on November 22nd, we will have Bible Study at 7pm on Tuesday, November 21st at the Community Bible Baptist Church, located at 9855 SW 152nd St, Miami, FL 33176, in Richmond heights.
Have a blessed week!