This Week @ Refuge 10/22/2017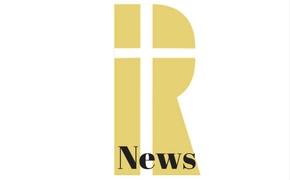 THIS WEEK AT REFUGE
Week of October 22nd – 28th
Ministry Highlights:
Pressing into His Presence: Join us for an evening of worship and prayer on Sunday, October 29th at 5 pm right here at the Refuge Church!
Baptism: The next baptismal service will be on Sunday, October 29th. If you would like to be baptized, click here.
Church Outing: On Sunday, November 5th at 4 pm, we'll be celebrating the Lord's work with our brothers and sisters at the Mt. Nebo Missionary Baptist Church in South Miami.
Announcements:
Hurricane Maria Relief: Please continue to bring in water, clothing, and the other necessary donations for our hurricane relief efforts. You can drop off items during our office hours (10 AM -2 PM) Monday – Thursday, or on Sunday mornings and Wednesday evenings.

Kingdom Seekers: Join us for Kingdom Seekers Bible Study this Wednesday at 7:30 PM. The City Café will not be open this Wednesday.
The Crucible: Guardians of the City, we've been the invited guests of the Fusion Church's annual men's retreat on Saturday, November 11th from 4-9pm. There will be a $20 registration cost and more details as the date approaches. If you would like to reserve your spot, click here.
Veterans' Day: We are inviting all veterans to an appreciation breakfast on Sunday, November 12th at 8:30 AM (before first service). If you'd like to attend, please RSVP by clicking

here

.
"Basket of Thanks" Outreach: On Saturday, November 18th at 10am, we'll be showing appreciation to the first responders in our community by writing thank you notes and providing basic supplies.
Have a blessed week!