REMINDER: 2018 Corporate Fast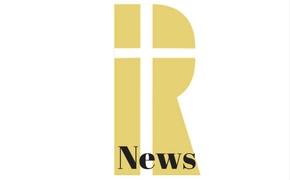 Refuge,
On Sunday at midnight, we'll be consecrating 2018 with a corporate fast. If you haven't already, you'll want to determine what you're fasting for. Some examples include:
Spiritual warfare and victory over demonic oppression
Social justice and righteousness
Guidance, protection, and hearing God's voice
Revelation/illumination
Courage, obedience, and wisdom
Physical healing
Deliverance from addictive behaviors and habits
Financial breakthrough and provision
Revival and salvation for the lost
Here are the Corporate Fast Details:
We'll begin this Sunday, January 7th at 12:01 AM.
The first three days (through January 10th at 12:01 AM) will be a complete fast (liquids only).
Starting on Wednesday, we'll follow the Daniel Fast (fruits, vegetables, and water) for the remaining 18 days
The fast will end when the clock strikes midnight on the evening of January 27th.
A full fasting guide, along with a consecration covenant agreement is available for download. We would like to encourage you to bring your completed and signed agreement to one of our worship experiences this Sunday.
In the meantime, you will want to:
Make your next few meals somewhat lighter leading up to your fast.

Look at the list of recommended foods in the fasting guide and make plans on what to buy and how to grocery shop over the next few weeks, if you haven't already.

Make some decisions about your time/daily schedule before starting the fast and figure out how to alter your routine in order to prioritize time for prayer and study of the Word. This is going to have to involve some sacrifices in order to prioritize time for God!
We are excited about launching out in to the deep! See you on Sunday!