Introduction to Week 3 - Built for Kingdom Purpose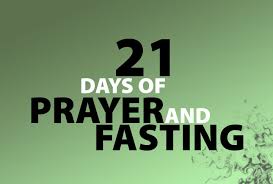 We are built for Kingdom purpose.
We have been built to participate in seeing God's Kingdom come to pass on the earth, just like it already is in full operation in heaven. Which means that, whether you know it or not, you have already been equipped to handle whatever comes your way as you align yourself with His Kingdom agenda! As we have sought to submit our flesh for a higher spiritual purpose throughout this fast, we end this time of consecration looking forward to and focusing on what we've been built to be about in 2020.
During your hour of prayer, study, and reflection, we ask that you practice the discipline of our four R's:
• Read - read & re-read the Scripture(s) for the day at least twice
• Reflect - spend some time thinking about how the Scripture applies to what is happening to you or in your environment.
• Write - Write down anything that stands out as important in your journal. Write down any prayer requests that come to mind out of your reflection time
• Request - spend some time praying specifically about those things that stood out to you from your time of reading, reflecting, and writing. Spend time interceding on the behalf of the church's building search, leaders, volunteers, and specific Partners & their needs that come to mind.

Additionally, we'll be sending out daily text reminders with scriptures. If you're not already receiving texts from the church, you can subscribe by clicking here.