Hurricane Irma Preparedness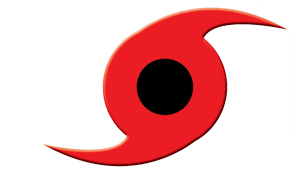 Good morning Refuge:
As you may be aware, the South Florida community is preparing for the impact of Hurricane Irma, which is currently a category 5 hurricane east of the Caribbean Islands. Though we are hoping and praying for the best, at this time we are imploring you to ensure that you are thoroughly prepared for the worst and that you take every possible measure to ensure the safety of your family.
Please take the time to review the Miami-Dade County 2017 Guide to Hurricane Readiness if you have not yet had the chance to do so. In this guide, you will find information on how to prepare for a storm beforehand, how to proceed during a storm, and the proper precautions to take after a storm. You will also find helpful guidelines on storm surge planning zones and evacuation. You can access the guide by clicking here.
With regards to this Refuge operations:
We WILL have Kingdom Seekers Bible Study on Wednesday evening at 7:30pm; however, the City Café will not be open beforehand.
We will NOT have the men's work night this Thursday evening.
One Night Stand (originally scheduled for Friday night) will be rescheduled.
We will keep you updated on Sunday's worship services.
Additionally, we are asking two things of you:
If you have not already, please subscribe to our text message service. We will continue to keep you updated of Hurricane Irma's impact on Refuge's operations, and text messages are typically the quickest way for us to do so. You can sign up by texting RefugeChurch (one word) to 760-670-3130, or by clicking here.
We will seek to be on the forefront of ministering to our partners and community in storm recovery. Prayerfully consider giving online through the Givelify app, or through CityLink to take part in meeting the needs of the South Florida community. You can find further instructions on giving through these methods here.
Please be prepared, and please be safe.
"The Lord bless you and keep you;
The Lord make His face shine upon you,
and be gracious to you;
The Lord lift up His countenance upon you,
And give you peace."
Numbers 6:24-26 (NKJV)