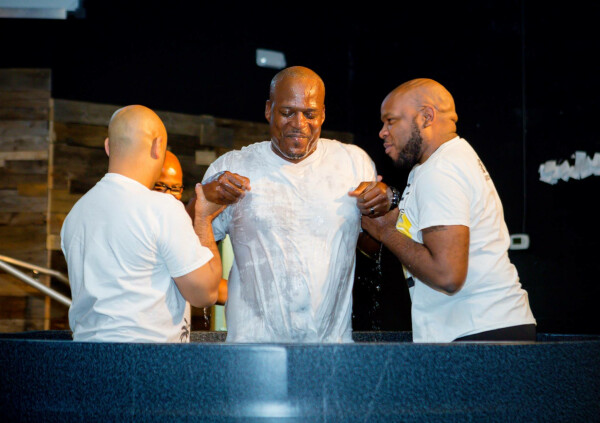 Baptism is a very important part of an obedient relationship to God. After you make a commitment to Jesus Christ as your personal Lord and Savior, the Bible says that you need to be baptized. This is what the Bible says about baptism and why it is important.
Why Should I Be Baptized?
Because Jesus Christ commanded it.
"Jesus said, 'Go then, to all people everywhere and make them My disciples, baptizing them in the name of the Father, and of the Son, and of the Holy Spirit, and teaching them to obey everything I have commanded you." Matthew 28:19-20
To follow the example set by Christ.
"At that time Jesus came from Nazareth and was baptized by John in the river." Mark 1:9
It is a symbol that I believe in Jesus Christ as Savior.
"Those who accepted his message were baptized..." Acts 2:41
Baptism is an amazing time at Refuge, and we would love to celebrate with you as you take this step of faith!
Sign up for our next baptism service below.